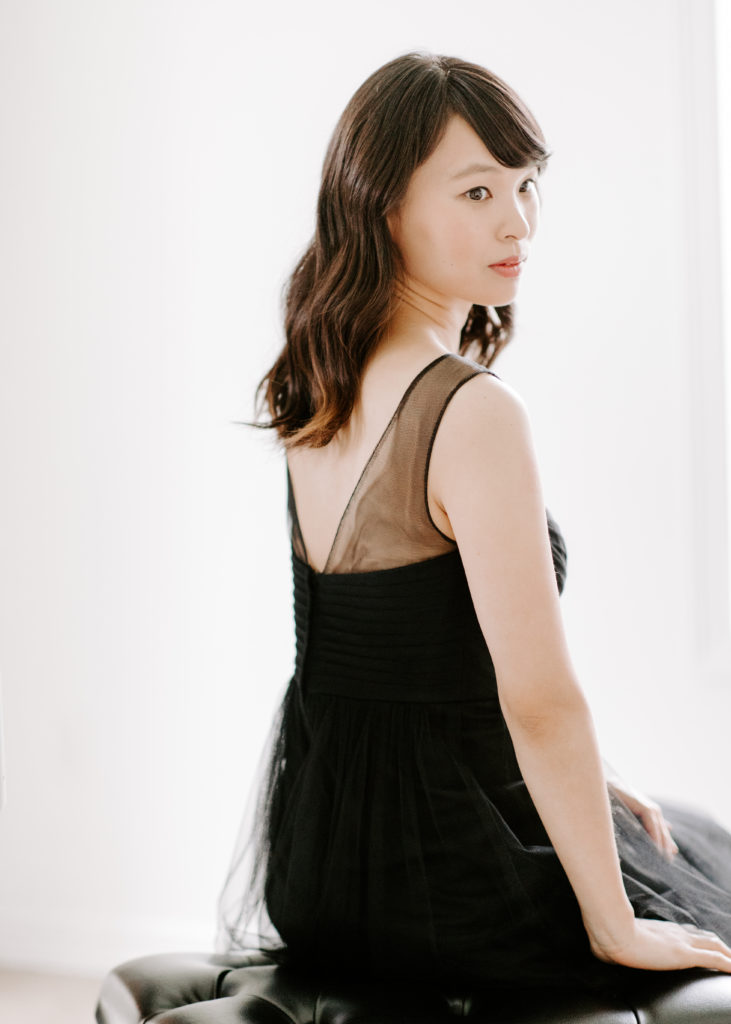 In demand for her exceptional talents in both performance and instruction, pianist Dr. Jeong-ah Ryu has been recognized as a vital soloist, chamber musician, and teaching professional. She has won numerous prizes in Korea, France, the United Kingdom and the United States: first prize at Trianon Music Group Competition, Bromsgrove Young International Competition, British Contemporary Piano Competition, Beethoven Competition, Los Angeles International Liszt Competition, Korean Symphony Competition, and the Concours International de Piano Lagny-sur-Marne in Paris. She has been awarded the Frederick Jackson Award, Liversidge Award, Musicians Benevolent Fund Scholarship, and Hattori Foundation Scholarship among others.
Dr. Ryu has given recitals in the United Kingdom at various venues. Her performances were shown at the Snape Malting Concert Hall, St. Albans Theatre, St. Andrew's Hall, the Purcell Room, Wigmore Hall, and St. James Church in Piccadilly. Highlights of her performances include concertos with the City of London Sinfonia, and Ernest Read Symphony Orchestra, and especially, her Grieg Concerto with Trianon Symphony Orchestra in the Norwich festival in London, acknowledged by the East Anglia Music Magazine, UK. Not limited to within the UK, she performed in other European and Asian countries where her performances were broadcast on national radio.
Dr. Ryu has worked with acclaimed international artists such as Alexander Satz, Sergei Babayan, Marta Gulyas, Boris Berman, Peter Frankl, Mannheim Pressler, Byron Janis, Emanuel Ax and Murray Perahia. As a committed chamber musician, she has performed as a pianist of the Charis Trio, which won First Prize at the Coleman Competition. She has also successfully performed at The Purcell Room, Linbury Studio Theatre at the Royal Opera House, Wigmore Hall, and St. John's Smith Square where she performed in the presence of the Prince of Wales. She attended the Biennial International Symposium and Festival in Cambridge, Masterworks Festival in Indiana, Pianofest in Hamptons, and Encuentro de Musica y Academia de Santander in Spain where she worked with such remarkable musicians as Gary Hoffman, Silvia Marcovici, Abene Quartet, and the composer John Corigliano.
A native Korean, Dr. Ryu received an acceptance and embarked on her studies at the Purcell School and Junior Royal Academy of Music in London as a recipient of the U.K.'s Music and Dance Scheme scholarship at the age of 14. She went on to graduate from the Royal Academy of Music in London with a Bachelor of Music degree. As Dr. Ryu expanded her academic path to the United States, she completed her Master of Music program at Yale University and obtained an Artist Diploma degree at the Colburn School Conservatory of Music. In 2015, she successfully completed her Doctor of Musical Arts program at Northwestern University. Dr. Ryu has the distinction of enrolling in each graduate school and program on a full scholarship. Her professors and mentors include James Giles, Ory Shihor, Claude Frank, Pascal Nemirovski, and Christopher Elton.
As an educator, Dr. Ryu has been an instructor at Yale University, the Colburn School of Performing Arts and Teaching Assistant at Northwestern University. She was actively involved with the Music in Schools Initiative program in New Haven, CT and Da Camera Society in Los Angeles, CA. Additionally, she served as chair of CAPMT Concerto Competition South Regional (California) as well as the MTAC Pleasant Valley-Ventura County Branch Bach Festival (California). Dr. Ryu is a former Artist-in-Residence faculty at Westmont College and Keyboard Program Coordinator at Westmont Academy for Young Artists in Santa Barbara, CA. Furthermore, she served as an adjunct professor at California Lutheran University in Thousand Oaks, CA, and Moorpark College, in Moorpark, CA. Currently, Dr. Ryu is an adjunct faculty member at Northwest University in Kirkland, WA.